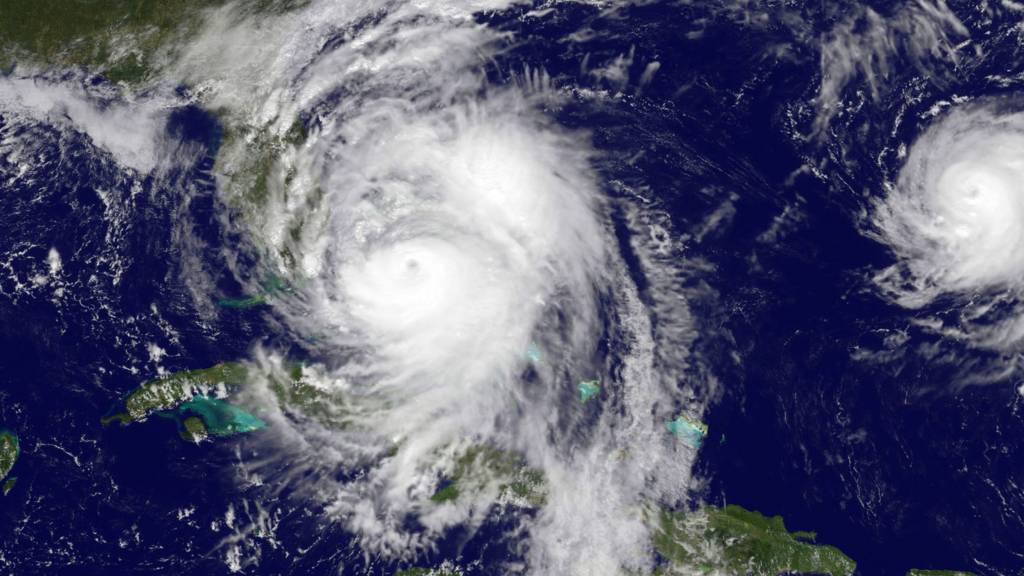 We want to give our condolences to anyone who have lost loved ones due to Hurricane Matthew.  Our thoughts and prayers are with you
UPDATE: 
Over 800 Haitians have reportedly perished due to Hurricane Matthew
The death toll in the US is now at four
(10/07/2016 9:32 p.m.)
---
UPDATE:  
Hurricane Matthew is now a category two

Three people are reported to have been killed due to Hurricane Matthew in Florida



State of emergency declared in North Carolina
Over a million people without power in Florida
(10/07/2016 5:00 p.m.)

---
UPDATE:  600,000 people have lost power in the state of Florida.
---
The category four storm known as Hurricane Matthew has ripped its way across the Caribbean and is now battering the coast of Florida as a category three.  It is expected to move up the coast to Georgia, South Carolina, and North Carolina in the next few days. President Barack Obama has declared a state of emergency for Florida, Georgia, and South Carolina. Despite its weakened state, Hurricane Matthew is  a very dangerous storm. Millions have been urged to evacuate from the southeastern United States. Coastal cities face torrential rain, storm surge and powerful winds up to 130mph.
The storm has caused immense destruction among the Caribbean islands. Reportedly 330 people are believed to have lost their lives in Haiti. Major infrastructure has been destroyed or covered in debris. The death toll is likely to change. Prior to the hurricane, Haiti was still recovering from the damaging effects of the 2010 earthquake.
Authorities are urging people to take Hurricane Matthew seriously. Evacuate if you know your area will be severely affected. Pay attention to your local officials. Like President Obama stated, "If you get an evacuation order, just remember that you can always rebuild, you can always repair property, we cannot restore a life if it is lost". If you are going to stay home, please gather enough supplies. Please check out our tips on surviving a hurricane as well as the federal governments tips to be prepared.
Stay safe out there!